Things that make me feel like I can't possibly be twenty:
i) I have been asked to produce my IC for every single NC-16 movie I've ever watched. That means 4 years of not being 16 anymore but 4 years of the cinema counter staff doubting that.
ii) the fact that I can never figure this first and last name thing out. Outlook calls me Vanessa, Pei Shan while Coursera refers to me as Vanessa Chng Pei. Forms of any kind terrify me. God, imagine when taxes are actually a thing. The nightmare of the paperwork-illiterate.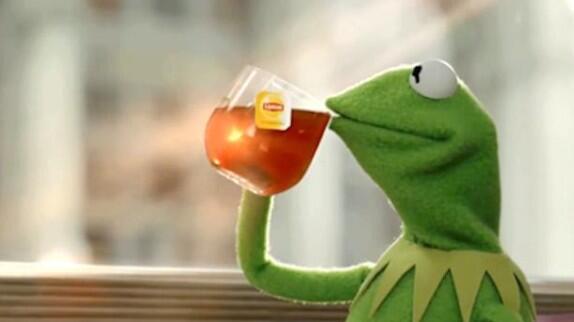 iii) Kermit & tea = me while my friends are busy sipping on Starbucks coffee ("Who the heck pays 7 bucks for a cup of coffee?" *Smug face* "It's good coffee, but you wouldn't understand.") and downing alcohol like grownups.
iv) I still turn to Disney in moments of crisis or for plain old pick-me-ups. I have three essays due next week and I can't seem to get started on them. The solution? Power-charge to the whole Mulan soundtrack and tell yourself that if this girl can (fictionally) save China, you can write that essay.
ALSO GUESS WHAT MOVIE I CAUGHT
I made the eyes super scary hahahaha
Sadness is my spirit animal. I always thought I wore a default grim expression until a friend pointed out that I don't actually look as dead as I think, or at least I light up the moment I am spoken to. Anyway Pixar films have me relinquishing all control over my tear ducts. If you sat next to this strange girl in the theatre near midnight, dressed fully in black and bawling her eyes out, chances are it was probably me.
vi) This is still my favourite show.
–
The week in music:
i) The Hollies, "The Air That I Breathe" – the opening reminds me of Radiohead's "Creep"
ii) Billy Joel, "Matter of Trust"
iii) David Bowie, everythinggggggg the man is a musical geniusssss "Starman" was in The Martian!!